ANNA K. BRUNZEL, REALTOR®
DD: 408.394.4246
Fax: 650.969.2303
Email: anna@lapoll.com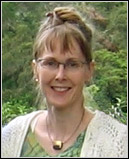 Professional Experience
I have been with La Poll Realtors since obtaining my California License. My focus is both on single family and multifamily houses.

Education
I have two engineering degrees, a Master of Science from Luela University of Technology in Sweden and a Diplôme d'Ingenieur d'École des Mines de Nancy, France. I spent the first two years of my career working for Hewlett Packard in Grenoble, France. At the end of 1999, I transferred to the Company's Bay Area offices. I regularly take continuing education courses to assure that my real estate knowledge is up to date.

Professional Philosophy
A real estate investment is probably the single most expensive investment in a person's life. As an agent I do everything possible to make it a pleasant experience for both buyers and sellers. My promise to you is that I will listen to your needs, pay attention to every detail in the process, and be proactive to prepare for what is lying ahead. I am committed to the code of Ethics in the real estate business. My motto is: Treat others the way you want to be treated.

Professional Affiliations
Multiple Listing Service, National Association of Realtors®, California Association of Realtors®, Silicon Valley Association of Realtors®

Personal Background
I was born and raised in Sweden, lived and studied a number of years in France, and then settled in the Bay Area in 1999. After owning a home in San Jose, I now live in Los Altos Hills where I serve on the town's pathway committee.
I enjoy bicycling and hiking in the beautiful hills surrounding the Bay Area. To keep my stress level down and a good balance of mind, I practice Ashtanga Yoga.

Foreign Languages
Swedish and French