DAVID R. BICKERSTAFF, REALTOR®
Tel: 650.967.2499
DD: 650.207.6174
Fax: 650.323.4582
Email: david@lapoll.com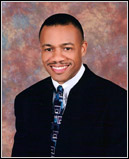 Professional Experience
With over 19 years of entrepreneurial business experience, and having owned a business for over 15 years David understands customer satisfaction. David has successfully negotiated several contracts for prominent artists such as Hammer and Chris Rock. From 1992-1995 David was the Managing Director for the N.C.B.P. (Northern California Business Professionals). He also Served 2 ½ years as the Vice President of the local 21 Block Improvement Committee.
David uses his experience as a developer and property manager to the advantage of his clients. As a long time resident of the Bay Area, David has an extensive experience with the Bay Area market as well as the surrounding cities.
Professional Philosophy
David will continue to uphold the integrity and honesty that his clients expect, and deserve, in an agent.
Professional Affiliations
Multiple Listing Service, National Association of Realtors®, California Association of Realtors®, Silicon Valley Association of Realtors®
Education
Degree in Business Administration/Management
C.L.T Cultural Leadership Training Certificate
Personal Background
A native and resident of Menlo Park, David is married and has two children. He is active in his community.
Testimonials
David's diligence, persistance, and skill made the sale of our house smooth and rewarding. --C.K., Menlo Park Seller
David worked tirelessly and found us just the right home. His negotiating skills, out-of-the-box thinking, and work with the lender made our dream affordable and reality. T.S. and D.S., Burlingame Buyer.